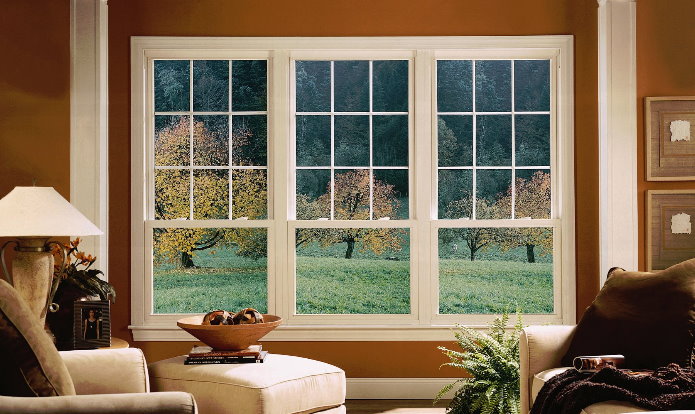 The most major exterior remodeling project you can do to improve the outward appearance of your home is changing the siding. Next in line is changing the windows and doors. Windows and doors become dirty and weatherworn over the years. When you look at an older home with older windows and doors, it's pretty easy to think the home has been let go downhill, or that it just looks old. Today I'm going to talk about how replacing your doors and windows can make a world of difference in both the appearance and energy efficiency of your home.
Looking Old?
Homes can't hold onto that new appearance forever. The weather wreaks havoc on even the loveliest of homes, making them appear worn and old. Painting or updating the siding makes a significant difference in how the home looks from the outside. Energy efficiency improves when you update siding with higher quality siding or brick.
Try New Windows
Older windows are generally made of wood with single-paned glass. They are absolutely not energy efficient, and unless you paint them year after year, they don't look good anymore. New windows, whether wood construction or vinyl, are double paned and glazed to further help with noise reduction and energy efficiency. The difference new windows make in your home's appearance is usually absolutely astounding.
…And New Doors
Replace wooden doors with steel doors to see the most significant upgrade in both quality and appearance. Choose a door that coordinates with your new windows for an absolutely breathtaking change in appearance. Paint the door a color that complements your home, or purchase one that is already painted; the choice is yours.
Paint or Replace Guttering
Chances are high that if your windows and doors were looking dated, so are your gutters and downspouts. Check them out and see if they need to be replaced. They really aren't that expensive, and can really make a big difference when combined with upgrades to windows and doors.
Voila! Home Facelift
You'll be utterly amazed at how much of a difference these three things make in the curb appeal of your home. It really helps bring your home to life simply by making these small changes. You may even consider going with bigger windows, arched windows, or combining windows that are close together into a single large window. Your options are nearly endless, and it is completely up to you.
Don't let that statement overwhelm you. Look online for window and door options, and let us know if we can help. Make sure to research different styles, types, and brands of windows and doors before making your final decision. Your home is your sanctuary, it needs to be a place you look at with pride instead of dread. Keep it looking amazing with regular maintenance and upgrades to things like windows, doors, and guttering.