Bathroom Remodeling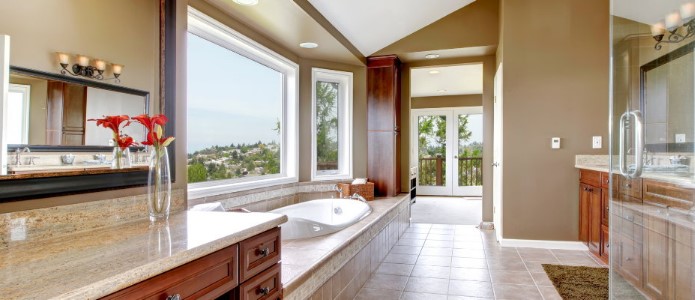 Personalized is just that-personalized, and a fully personalized bathroom remodel provides you with your chance to select your perfect floor tile colors, a double or solitary vanity, custom mirrors, or anything else your heart desires.
Personalization goes beyond merely choosing colors and floor tiles. The idea of a completely customized bathroom is exactly what brings you to us; otherwise you can merely visit your local big box hardware store and order yourself.
Real customization offers you complete control of your brand-new bathroom, not just the color or material changes to separate you from your next-door neighbors. And that's how we can help!
Our very first order of business is to listen closely to you to get at just what you want from your new bathroom. Don't stress out about overloading us with details, bit of information you give will help us make your new bathroom spectacular!
Customization Procedure
Creating your own custom bathroom needs to be a seamless procedure for you. Share your vision with us, even if you don't really know what you are looking for. We will work to make sure the outcome is exactly what you want, on time and on budget!
We concentrate on all aspects of custom-made bathroom design. True customization comes from your when personalized ideas and concepts meet our long-standing expertise in bathroom remodeling and design. In the end, we promise to present you with a personalized bathroom that we're sure you'll adore.
Designing your very own custom bathroom should be a smooth procedure for you. We specialize in all elements of custom bathroom layout so you don't have to worry about even the smallest of details, we have that covered!