Basements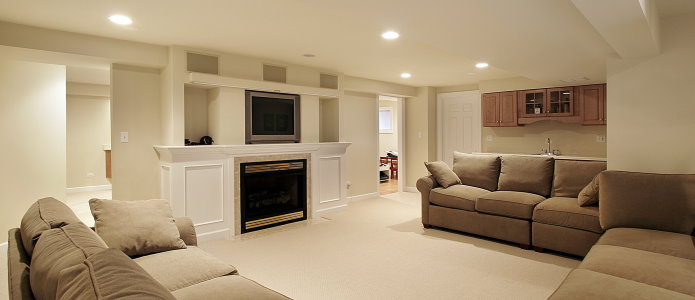 The most forgotten area in the home is often times the basement. When homeowners consider changes to the home, the basement is usually overlooked. We recognize the space underneath your home has the potential to be whatever you want, and if you're planning to remodel your home, take into consideration utilizing your basement.
Since most basements are below ground, they have extremely few windows. This makes the perfect atmosphere for a great comfy living room or home theater. The basement often remains cooler than the rest of the home year-round, so it makes the best room during the dog days of summer.
As a premier basement remodeling contractor, our target is to make your basement remodeling project as painless as possible. We ask that you provide us the details, and be as particular as possible. You will be consisted of in every decision we make during the remodel procedure so there are no surprises at the conclusion of the project.
Your basement remodeling project begins with a simple phone call. Share your ideas with us and we'll lend our expert advice to transforming your basement into the perfect space. Don't worry about the functionality of specific rooms while you're designing your new area, we will work within your design to create the functionality your new room or rooms require.
We look forward to working with you. Call us today to schedule a cost-free in-home examination and estimation.