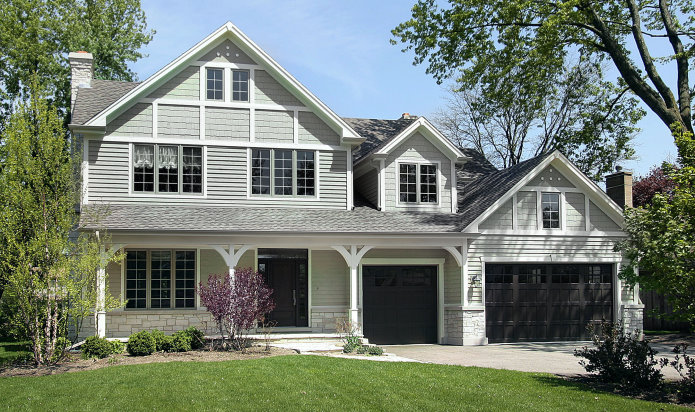 Land prices are at a premium these days, and most neighborhoods don't have space to allow you to build an addition to your first floor. Consider building a second story onto your home instead of building rooms that take up more yard space. Quality Craft Contractors is a locally owned business, and we've built our reputation on being the best at what we do. Here are several reasons you should consider building a second story if you're looking to build onto your home.
Foundation and Footer
Building up doesn't require the addition of a new footer. Your existing footer is likely strong enough to handle the weight of a second story. Ask your contractor to be sure before any construction is done. On rare occasions, your footer may need to be reinforced to hold the weight of a heavier home.
No Digging
No worrying about digging into gas lines or water pipes. When you build up, you don't have to dig new footer areas or worry about burying any lines.
Cost
Due to the fact that you don't have to build more footer, the cost of building up allows you to build more square footage for the price. Building out requires a footer, which requires a lot of work hours to complete. Those work hours are put to better use building a second story and doubling your square footage.
Double the Square Footage
Most home lots aren't big enough to double your square footage by building out. Building up allows you to mirror the square footage from the first floor into the second floor, effectively doubling the size of your home.
Remodel the First Floor
Take this opportunity to remodel the first floor while construction is already planned. For example: turn one of your first floor bedrooms and bathrooms into a garage, and rebuild the bedroom suite on the second floor. You may even transform your first floor living room into a formal living room, and build a family room upstairs. Your options are nearly endless when you choose to double your square footage by building up.
Restrictions
Your town or neighborhood may have a height limit for houses. Familiarize yourself with local building codes and restrictions before planning your home addition.
Before Demolition Begins
Discuss the entire project in detail with your contractor before demolition begins. You don't want any surprises cropping up mid-build. Make sure you're both on the same page, and that he understands what you're looking to achieve from your home addition.
Give us a call here at Quality Craft Construction so we can discuss your ideas. We may even have a few ideas that you haven't considered. Your ideas plus our expertise are sure to create something amazing.