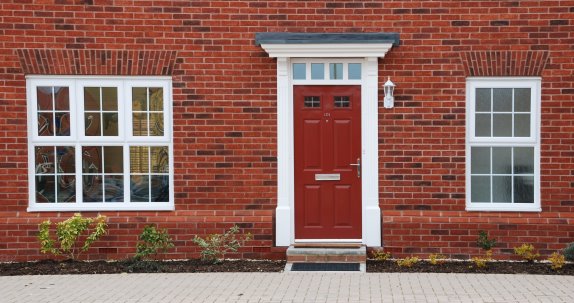 Most people worry that remodeling their home will result in scrimping by and saving every penny they earn just to make ends meet. Fortunately, that isn't necessarily the case. I'm going to talk about several things you can do to remodel your home for much less than you'd expect. Shall we get started?
Increase Efficiency, Not Square Footage
The primary reason people remodel a kitchen is usually to increase the square footage and the efficiency of the room itself. What if I told you that you could increase the efficiency and the storage space without increasing the actual square footage? 
Before you decide to knock out a wall or two for additional space and storage, consider this idea: Replace shelved cabinets with roll out drawers that are designed to hold items of specific height. For example, create several drawers especially for canned foods. This method adds a lot of storage space for a minimal cost. You can implement this idea as pull-out pot trays, lazy Susans, and other storage spaces in place of space-hogging cabinets with shelves. (And without tearing down any walls!)
Use Recycled Materials
Homes are constructed and deconstructed every single day. You may be surprised at the great deals you can find at recycle stores. Habitat for Humanity is a great place to start. With 400 ReStores in the United States, you may have one nearby. Please discuss the use of recycled materials with your contractor before you make any purchases – some contractors simply refuse to work with recycled materials because they cannot assume the liability if something goes wrong.
Discuss Available Resources with Your Contractor
Many contractors hold onto remnants of carpets and other flooring materials, trim, wood, and even extra primer or paint. Discuss the idea of purchasing these items from your contractor if he has leftovers from other jobs. He may be glad to unload some stuff to help you with the cost of materials.
Don't Move the Plumbing
Most kitchen and bath remodeling projects include moving the kitchen sink, toilet, and bathroom sink. Skip that part, and remodel the rest of the room, but leave those items where they currently are. Moving those items requires additional plumbing work, which means hiring a plumber in addition to everything else going on.
Use Stock Sizes Instead of Custom
 The standard size for a sheet of plywood is 4ft by 8ft. A standard sized sheet of drywall is the same size. They fit perfectly together, and would create a perfectly sized wall. No need to cut them to size, and no worry of cutting too much. Likewise, a standard size door costs between $300 and $800 depending on use and materials, where a custom set of doors may cost $2,000 or more. 
Shop Smart
The more you can save on materials, the longer you can afford to hire a contractor. Make sure your chosen contractor understands your budget and is willing to work with you to find materials that fit within your budget.
At Quality Craft Construction, we understand the importance of working within budget to achieve your home improvement goals. We have a lot of tricks up our sleeves to help transform your home into the home you need it to be. Give us a call any time for a free consultation, and we'll help start the planning process.