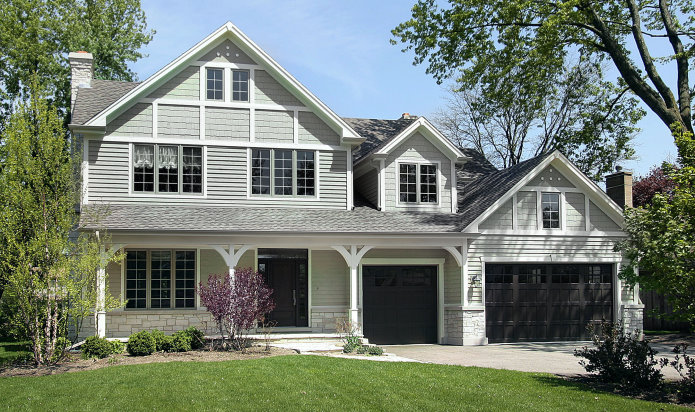 Everyone seems to focus on the big things when planning a remodel. I chose today to go over some of the smaller choices. As they say, the devil is in the details. When you get the details right, the entire project seems to come together beautifully. So today I'm going to discuss eight small details that you should consider before and during the remodel process.
Paint Colors
You've probably already given serious thought to paint colors, but I wanted to include this anyway. Most people go with some shade of white and may venture into a darker color here or there. Why not take a chance on a red accent wall, or a bright yellow room? Maybe not red or yellow specifically, but you get the idea. Be creative and create spaces that really stand out from the rest of the house.
Hardware on Cabinets and Drawers
Nearly everyone uses matching hardware in a single room, but how about tying different rooms together? Let's use your kitchen, dining room, and extra bathroom as an example. If those three rooms share a space and flow well together, consider using the same hardware on bathroom cabinetry that you use in the kitchen. Also try carrying that hardware into the dining room by replacing the hardware on your China cabinet or other dining room furniture.
Kitchen Backsplashes
Backsplashes are becoming increasingly popular because people see how much they add to a kitchen. Just that little area of wall by the stove and the kitchen sink – try it. Add a backsplash that matches the rest of your decor, and you'll be amazed at the difference such a small difference will make.
Future Cleaning Demands
Before you purchase a single item, think about how easy or difficult it will be to clean in the future. Do you want to spend 15 hours a day wiping smudges off of your new stainless steel or black appliances? Then don't get them. Do you want your intricately-designed kitchen hardware (handles and hinges on drawers and doors) to become all grimy over time? Then don't get them. Go with something with a smooth finish that is easily wiped clean.
Electrical Outlets
Something this small really can make such a major difference in the way your home looks and feels. White outlet covers look amazing on a dark wall. Or you can go with white on white to give a more seamless look. Check out the outlet cover section at your local hardware store; your options don't end with solid colors!
Switches and Plates
Light switch styles and faceplates are also plentiful and should be checked out at your local hardware. Do you like the standard flip-style light switches, rockers that roll off or on and sit flush with the faceplate, or do you prefer a knob that allows you to adjust the lighting to fit the mood? Colors, styles, and material choices are nearly endless.
Trim
Particularly baseboard trim, door trim, and window trim – closely examine all of your options instead of going with the most popular options. Choose whether to stain or paint your trim. Should it be wide or narrow? Those decisions are entirely up to you.
Custom Woodwork
We all know that we can head straight to the local hardware store or home improvement store to buy whatever we want for our project. But consider custom woodwork such as cabinets with matching trim. You don't have to stick with the mundane when you remodel your home.
Conclusion
It's your home, remodel it to fit your lifestyle and your personal tastes. Discuss your ideas with a few different contractors before making your choice of who you're going to work with. Feel free to call me any time for a free consultation and quote.